Sale!
Wave 2O22 Stroller
The ultimate single to double stroller, Wave carries one, two or even three little passengers.
Growing family? Whether you have one little or more on the way, Wave's patented One plus One® system lets you convert your single stroller to carry both your newborn & toddler – with no need to purchase anything additional.
Read on to learn how Wave 2022 stands out from the rest.
Wave
A future proof design for your family today & tomorrow.
Wave is ready to go as a double stroller for a newborn and toddler using the bassinet and seat unit included, creating 7 configurations straight out of the box. With a unique, patented seat elevation, Wave lets you bring your baby closer to you and creates space to add a bassinet in the lower riding position.

By adding a tandem seat, car seat or second bassinet, it offers 30 configurations for one baby, siblings or twins – and can even carry three little ones with the ride on board.

Wave 2022 features our NEW ergonomic Genius™ harness system. The magnetic 5-point safety buckle is easy-to-use, as it fastens together with three simple clicks, so there's less fiddling and you can keep enjoying the stroll—easily.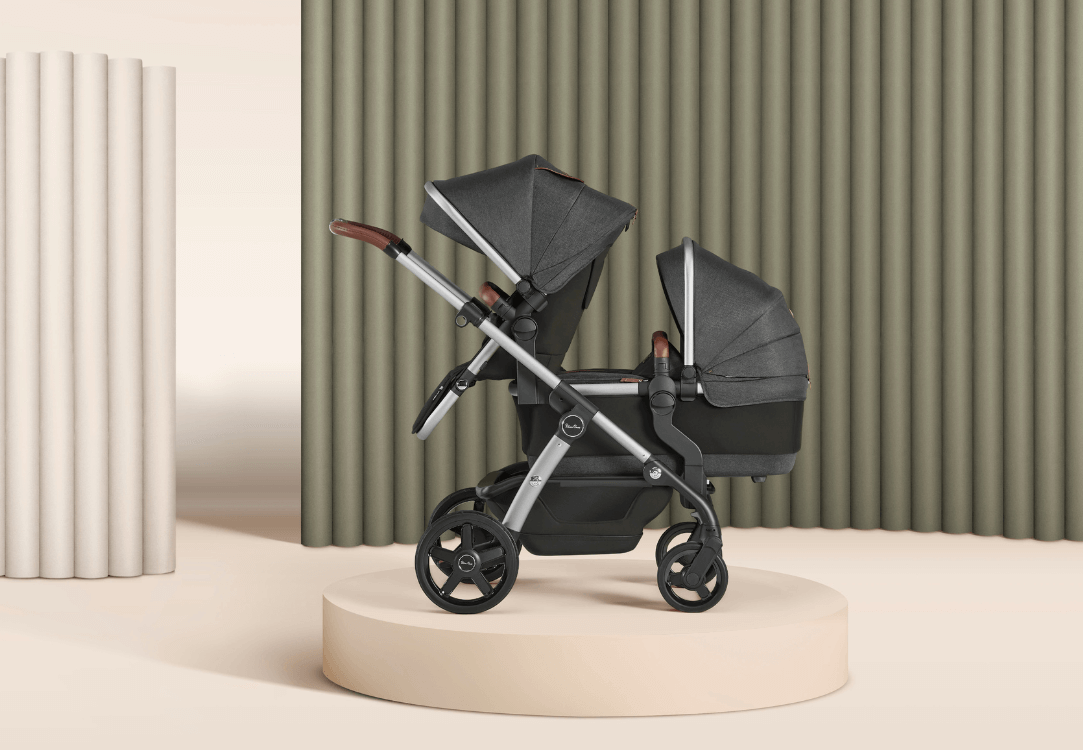 Features
30 Flexible Modes*
7 Modes Included
1 Unique Mode
Carries it All
Perfect for Growing Families
Ride Double or Even Triple
Add a Tandem Seat*
Add an Additional Bassinet*
Add Car Seats (thanks to adapters)*
Add a Ride-On Board*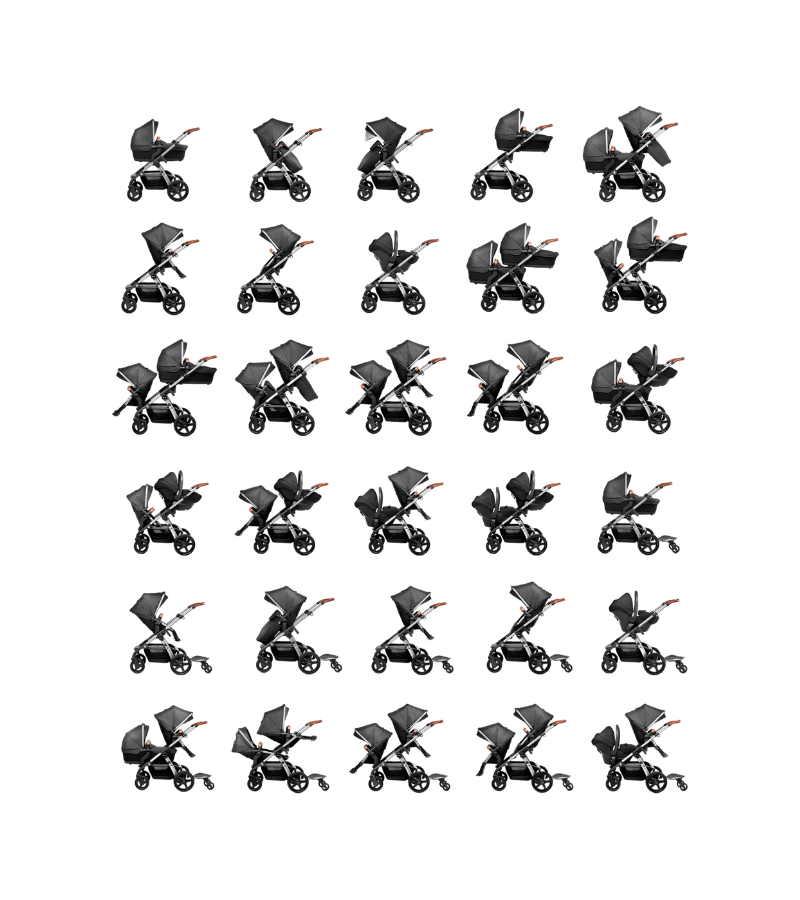 Starts as a Single Stroller
Converts to a Double
Switches Easily & Quickly
No Additional Purchases Needed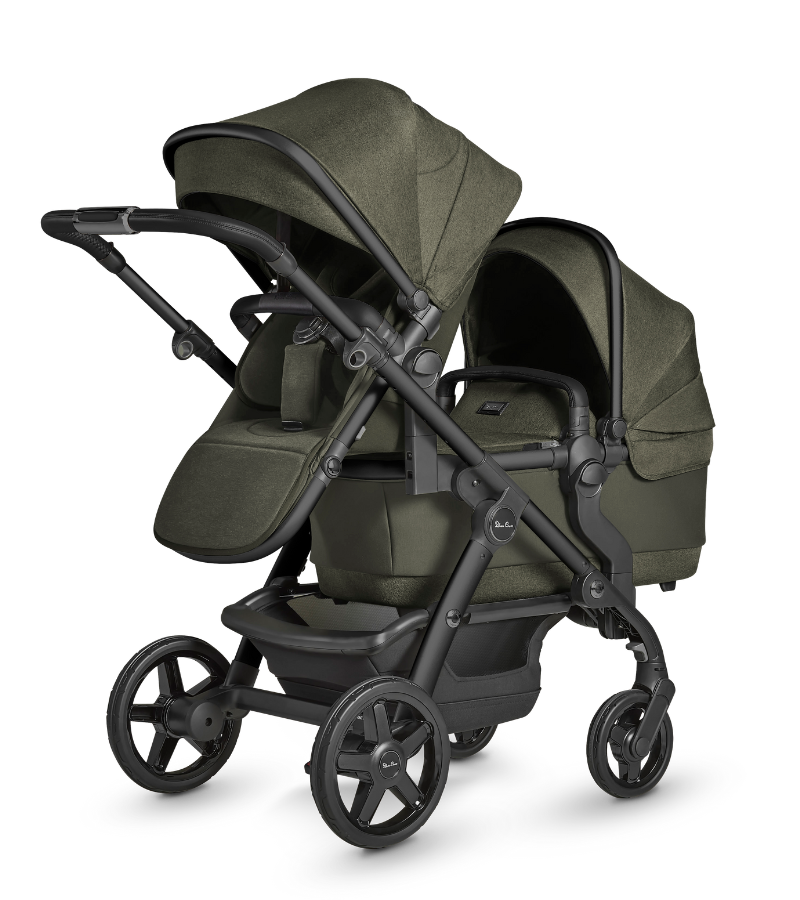 Exclusive to our Silver Cross double strollers
Bassinet Facing Parent
& Tandem Seat Facing Out
A Mode Most Parents Find a Must

187 Lb Weight Capacity
Main Seat Holds 55 Lbs
Tandem Seat Holds 55 Lbs
Basket Holds 33 Lbs
Ride On Board Holds 44 Lbs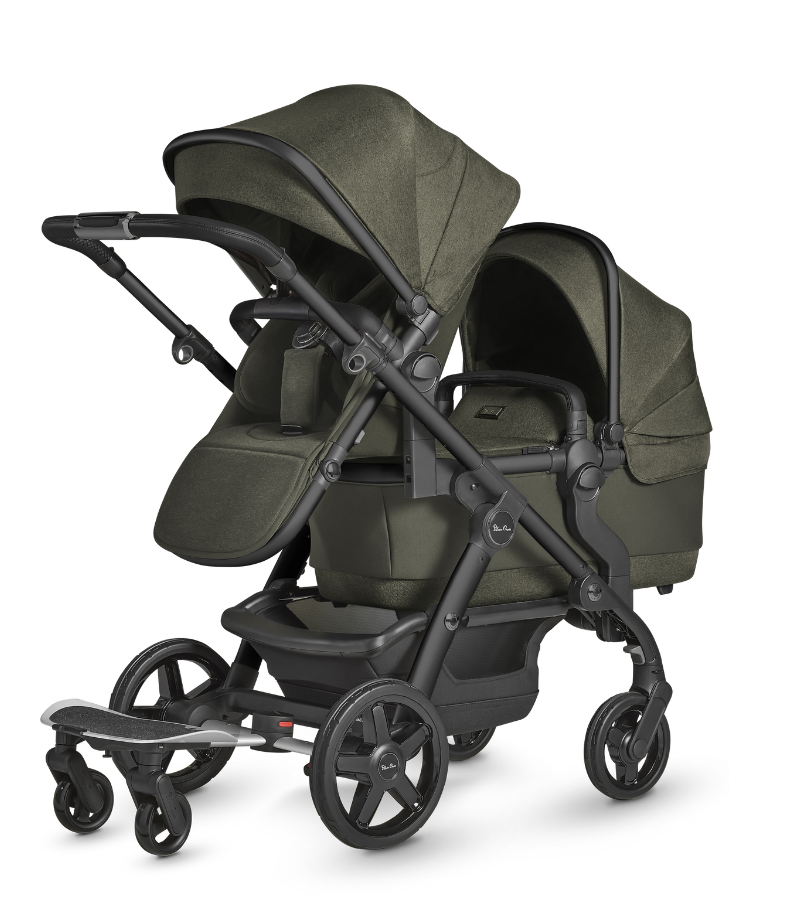 Instruction Manual
Specifications
PRODUCT USAGE
Bassinet : Birth To 4-6 Months, When Baby Is Starting To Push Up Or Roll Over
Main Seat: 6 Months - 55 Lbs
Tandem Seat (Sold Separately) : 6 Months - 55 Lbs

PRODUCT WEIGHTS
Chassis: 22.2 Lbs
Bassinet: 8 Lbs
Main Seat: 4.4 Lbs
Tandem Seat: 5.6 Lbs

DIMENSIONS
Open Dimensions: L 43" X W 23" X H 37-43"
Folded Dimensions: L 37" X W 23" X H 15"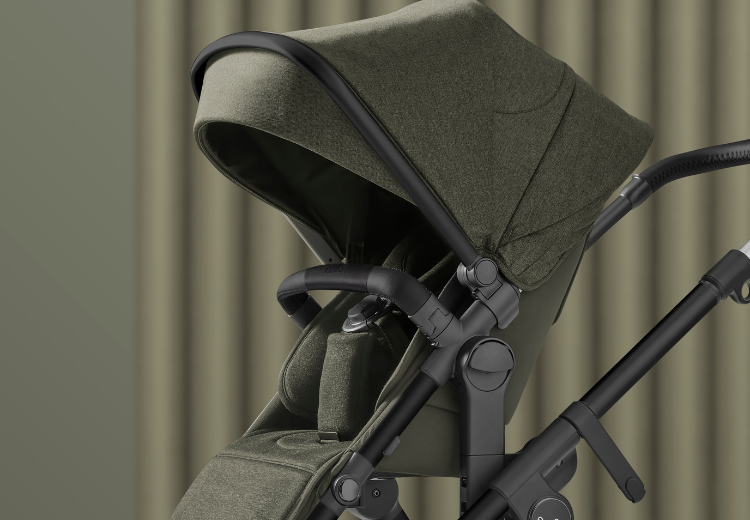 What's Included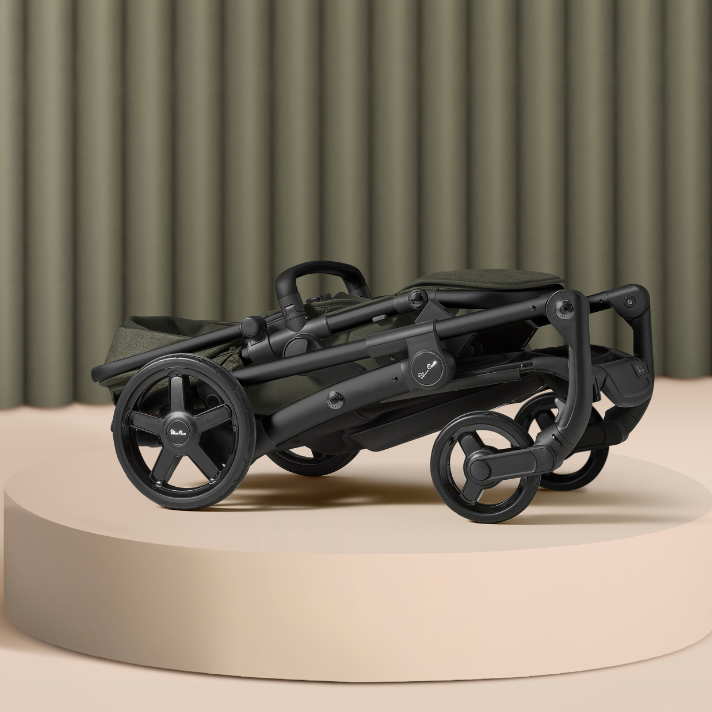 Textured Platinum Chassis
Wave's chassis is made of the highest quality Magnesium Alloy for maximum strength. Additionally, it has four-way suspension & puncture proof tires to provide the smoothest of rides.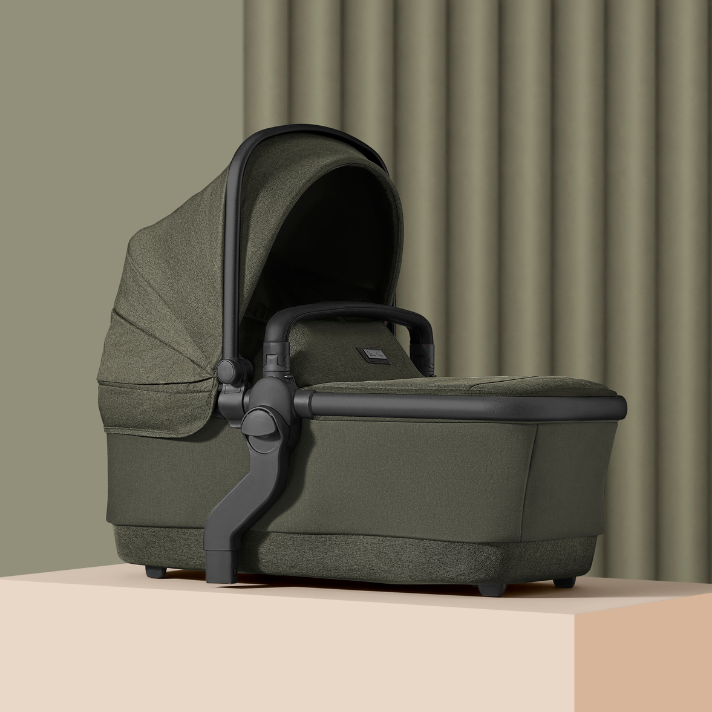 Bassinet
Suitable for overnight sleeping. The ventilated Bassinet is lined in the softest natural bamboo fabric, which has anti-bacterial properties & helps regulate temperature.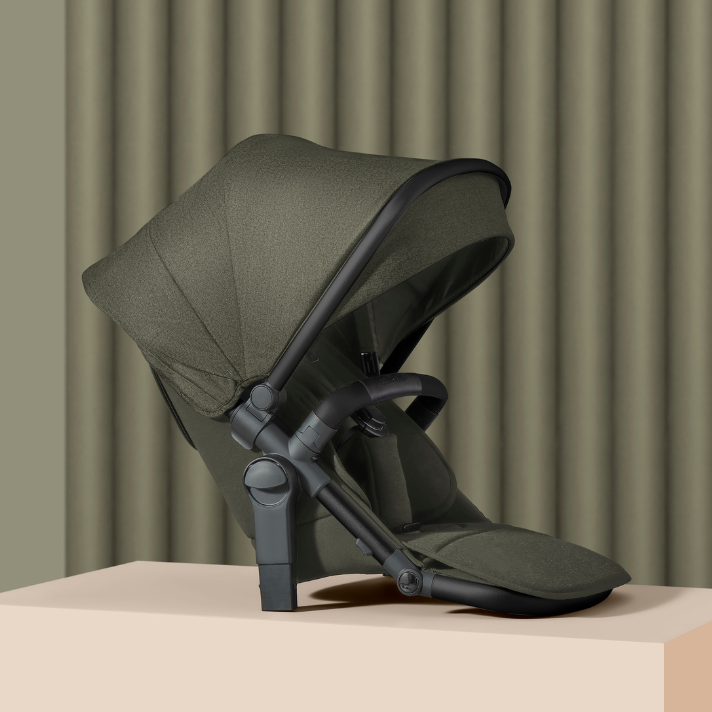 Seat Unit
The reversible seat unit can be used forward or parent facing. The backrest has three adjustable positions, including lie-flat and an adjustable calf support.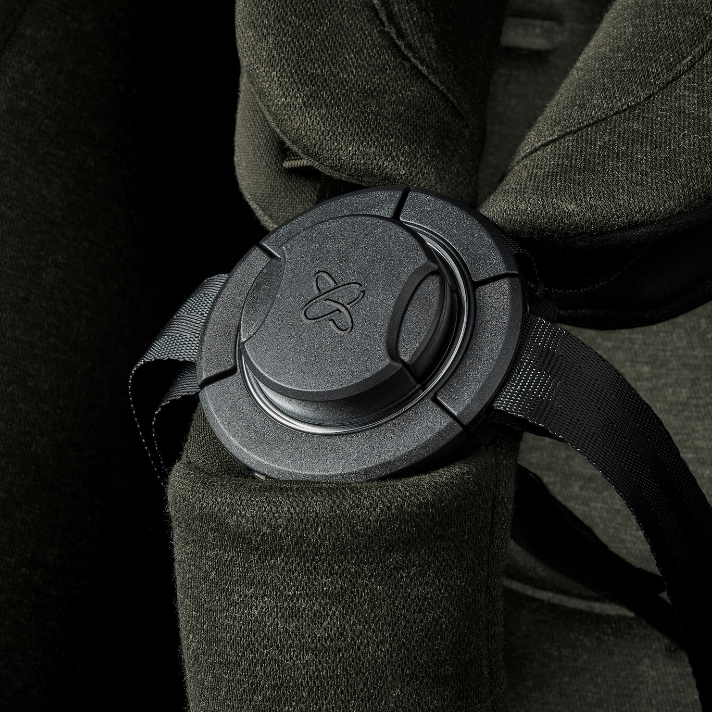 Genius™ Harness System
Designed for greater baby comfort and added ease-of-use, the new Genius™ harness system features one-motion, backpack-style adjustments, deeper-padded chest and harness pads and our new magnetic buckle.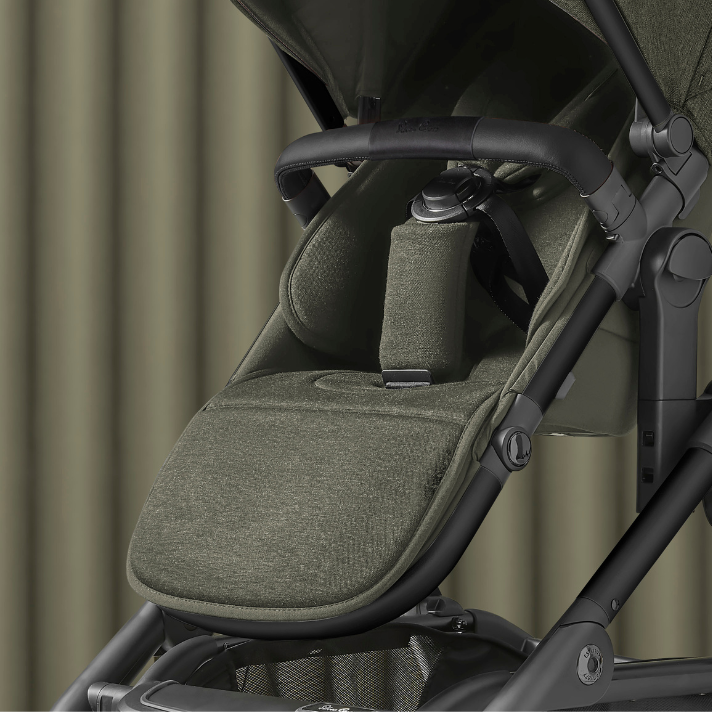 Bamboo Seat Liner
The comfortable, padded seat liner has soft, naturally anti-bacterial Bamboo fabric on the one side, and soft jersey on the reverse side.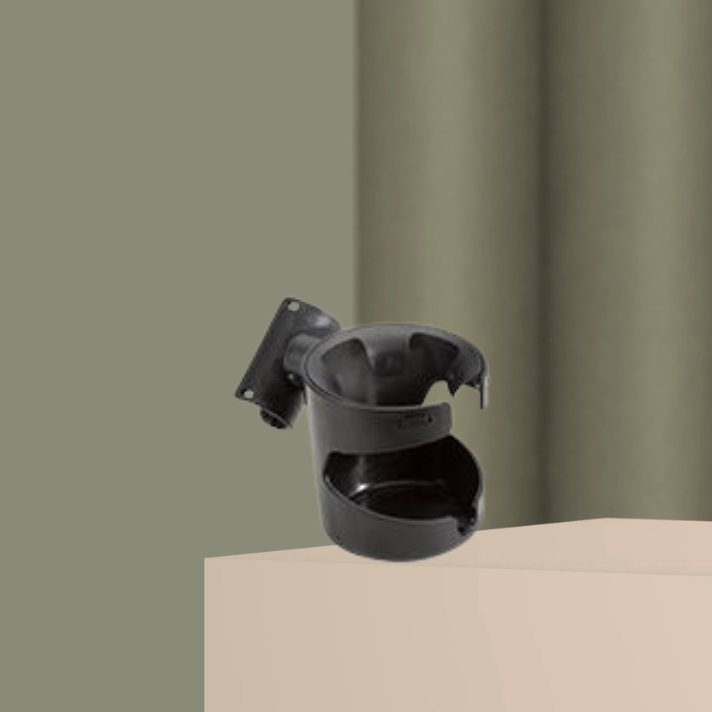 Cup Holder
Included with purchase, the cup holder can be fitted to either the left or the right side of the stroller frame.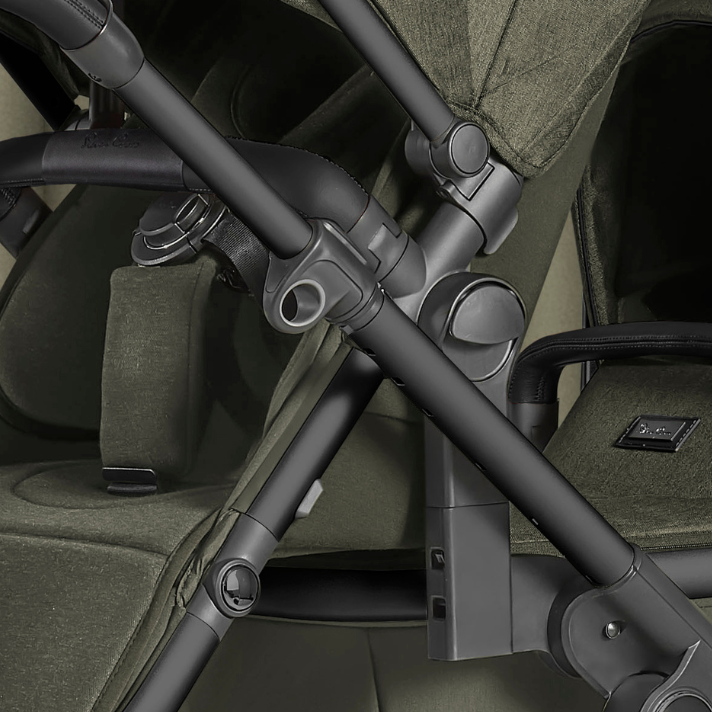 Adaptors
Included is a pair of tandem seat adaptors so you can use as a double stroller straight away.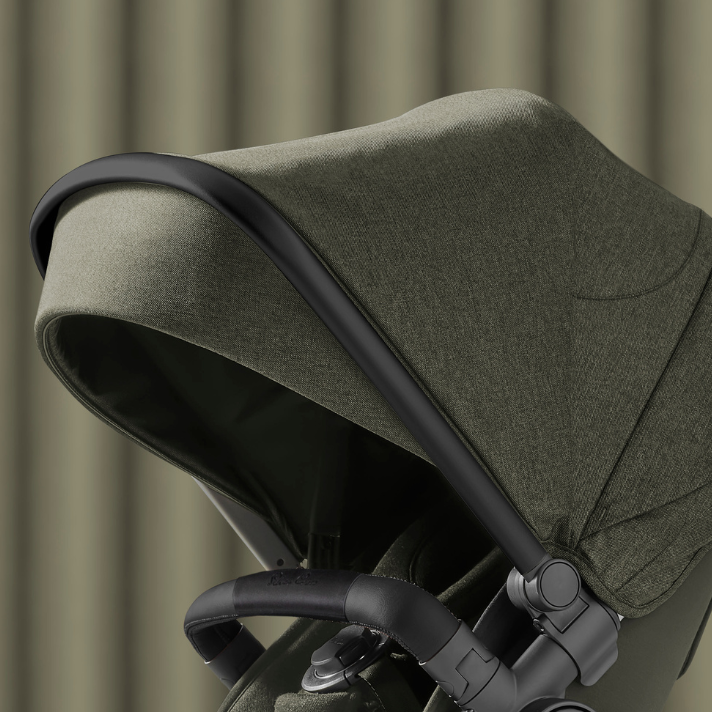 UPF 50+ Canopies
The Bassinet & Seat unit's canopies are UPF 50+, extend and feature pop-out sun visors for ultimate coverage and peek-a-boo windows for parents.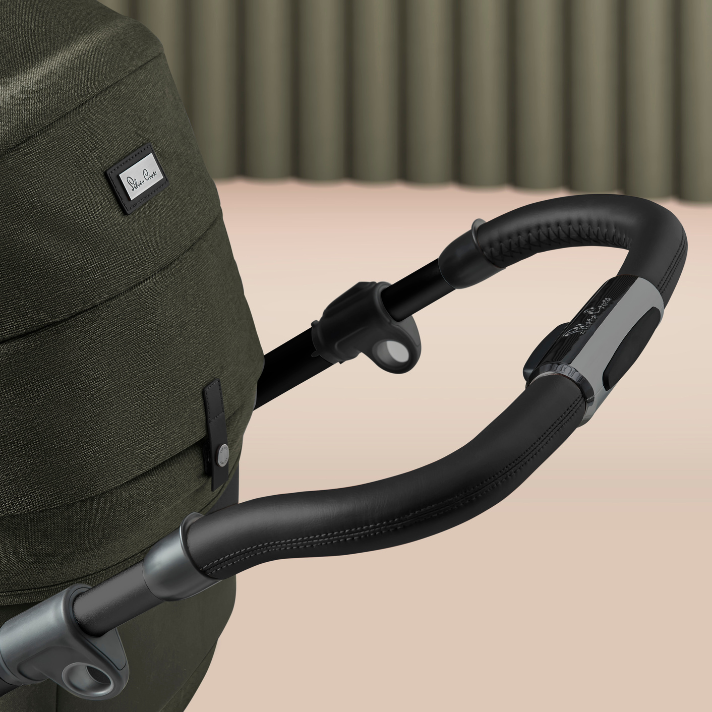 Extendable Handle
Wave has an extendable handle with five positions, so it's comfortable to push whatever your height.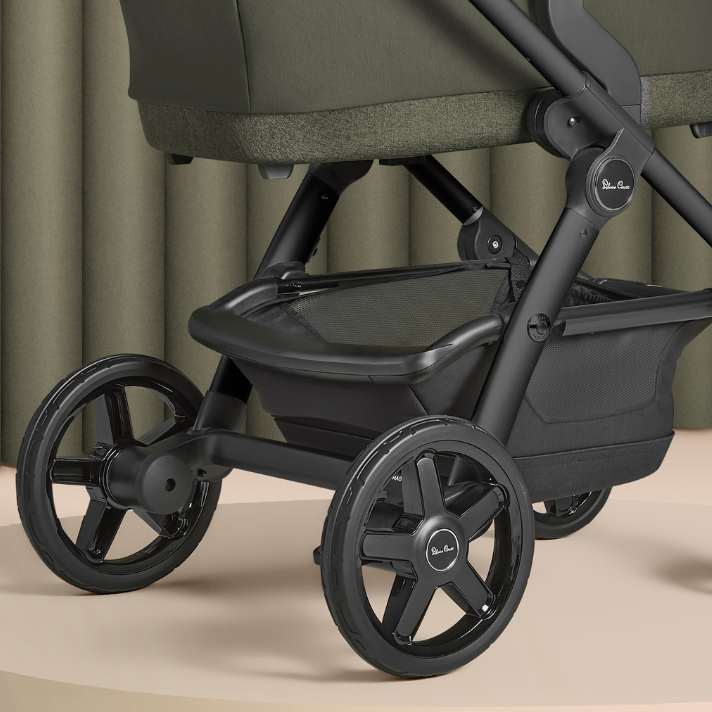 Shopping Basket
The generous basket provides plenty of space for baby essentials and shopping.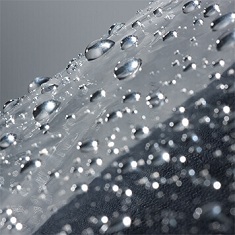 2x Rain Covers
The included rain covers fit snugly over your bassinet and seat unit to protect your baby from the elements.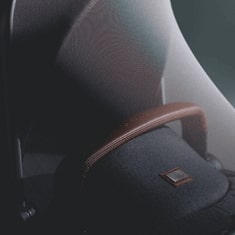 2x Mosquito Nets
Included are 2 mosquito nets for both the bassinet and seat unit. Both will fit snugly over your Wave to protect your little one from bugs.
Great stroller
I was deciding between this stroller and the Uppababy, but went with this one because of all of the spent configurations. The assembly was very easy to figure out and I love how sturdy the stroller feels especially during the newborn period. I would definitely recommend
The best double stroller
We bought this stroller in anticipation to have 2 kids, and we did not regret! It is really easy to use and to add the second seat, even with older kids. The materials feels great, the frame is sturdy, and we had really good customer care experience when we add to chance one part of the stroller. I strongly recommend the Wave stroller.
Beautiful stroller
I love my Wave stroller, it is really beautifully made and sturdy. It's easy to maneuver it, and my baby loves to sleep in the bassinet during long walks in the neighborhood. Very happy with my purchase!
Excellent stroller
I actually purchased the double version from the onset because we know we want multiple children. It's nice to have the peace of mind that you've got what you need ahead of time.
I'm loving the set up for one. The wheels have great maneuverability. It was super easy to assemble and is compatible with the best car seats in safety ratings. I chose the Zinc color because we are in a sunny part of the world and don't want the baby overheating. The matching diaper bag is a must. It blends in with the stroller perfectly.
Only logged in customers who have purchased this product may leave a review.