Sale!
Comet Eclipse Stroller
Dare to shine with our Silver Cross Comet Eclipse, a striking new Special Edition design with unique 3-D sculpted black fabrics, a high gloss chassis and stunning rose gold highlights.
A first-of-its-kind premium stroller, offering both style and a one-seat strolling solution from the start: with usage from birth (with no add-ons needed!) all the way up to 55 lbs!
Keep reading to learn how Comet's features shine just as much as it's looks. 
SX2238.ONUS
5055836920430
Comet
A sight to be seen—The Comet Eclipse is dripping in its attention to detail.
Comet's revolutionary one-seat solution converts into four different modes. Ride reclined, rear-facing, forward facing or add on adapters and a car seat to convert to a travel system.

The included Babynest cocoons newborns, while the state-of-the-art harness system & Genius buckle provide added protection for littles, while making parents lives easier.

Comet's wheels feature stylish rose gold details while offering multi-terrain performance and all wheel suspension for a smooth ride.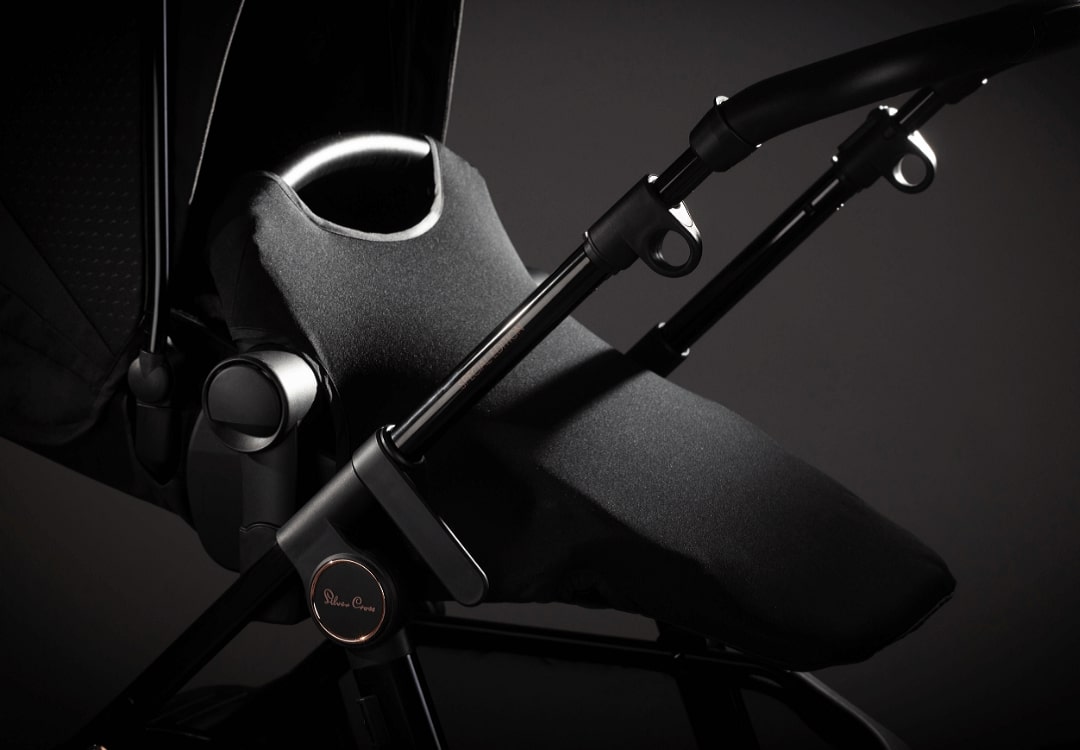 Features
One Seat, Four Modes
Rides Newborn Up to 55 Lbs
State-of-the-Art Harness System
Sleek Set of Wheels
Travel System
Fully-Flat Reclined Riding
Travel System Riding
Rear Facing Riding
Forward Facing Riding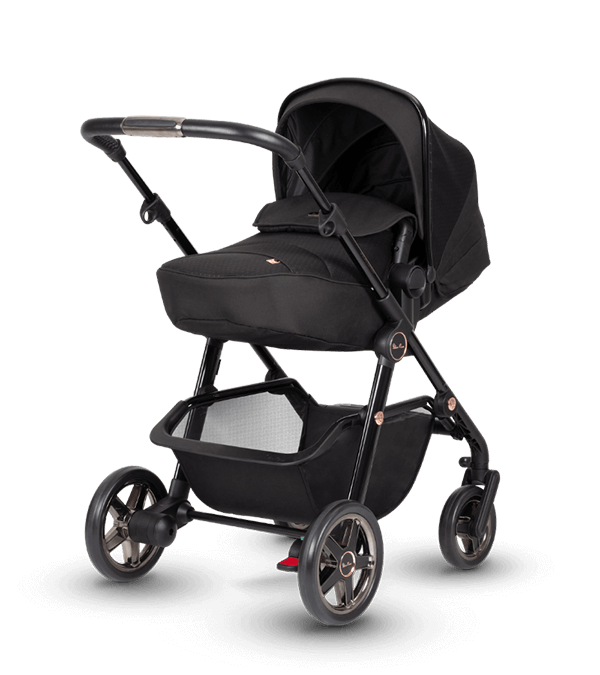 Newborn Babynest
Newborn Apron
Roomy Seat
Calf Support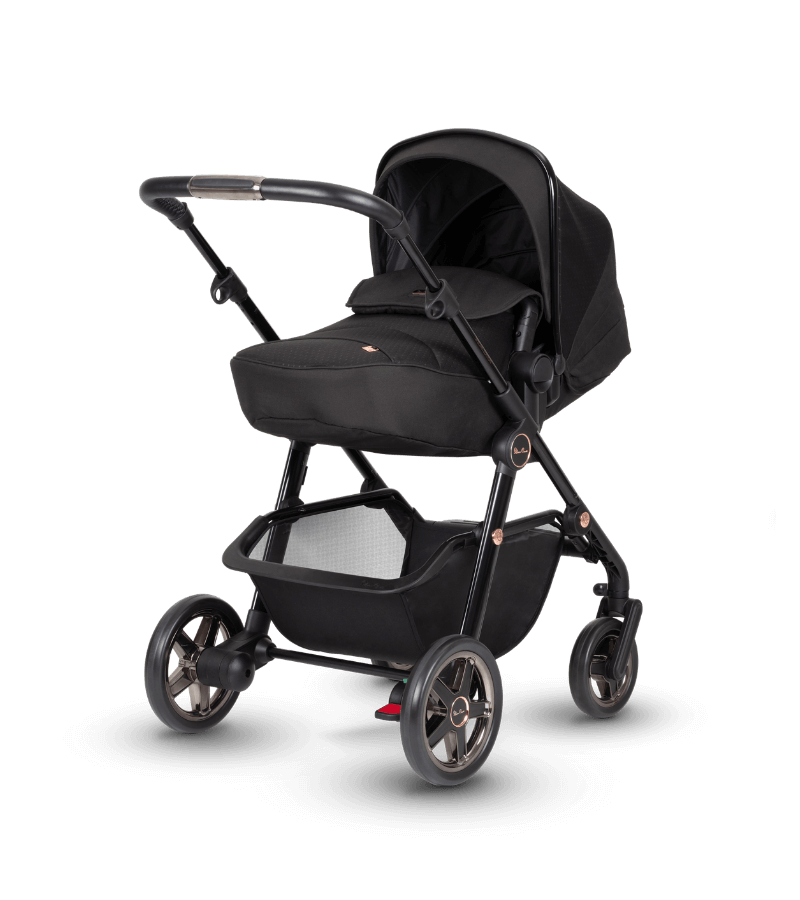 Self-Adjusting Harness
Genius Buckle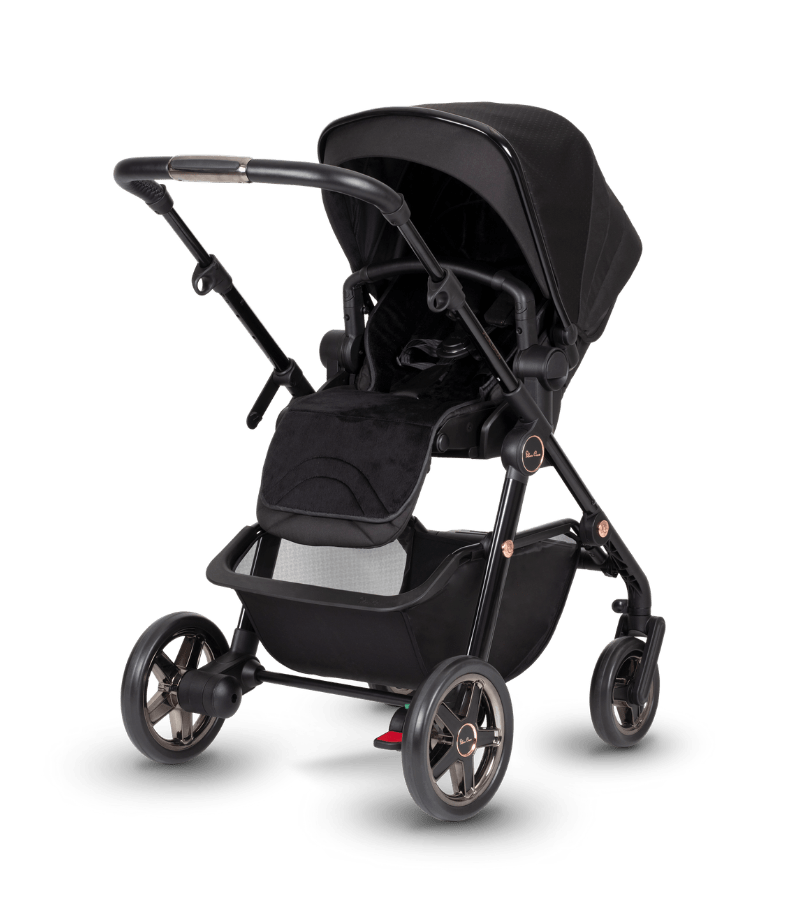 Four-Wheel suspension
Multi-Terrain Capability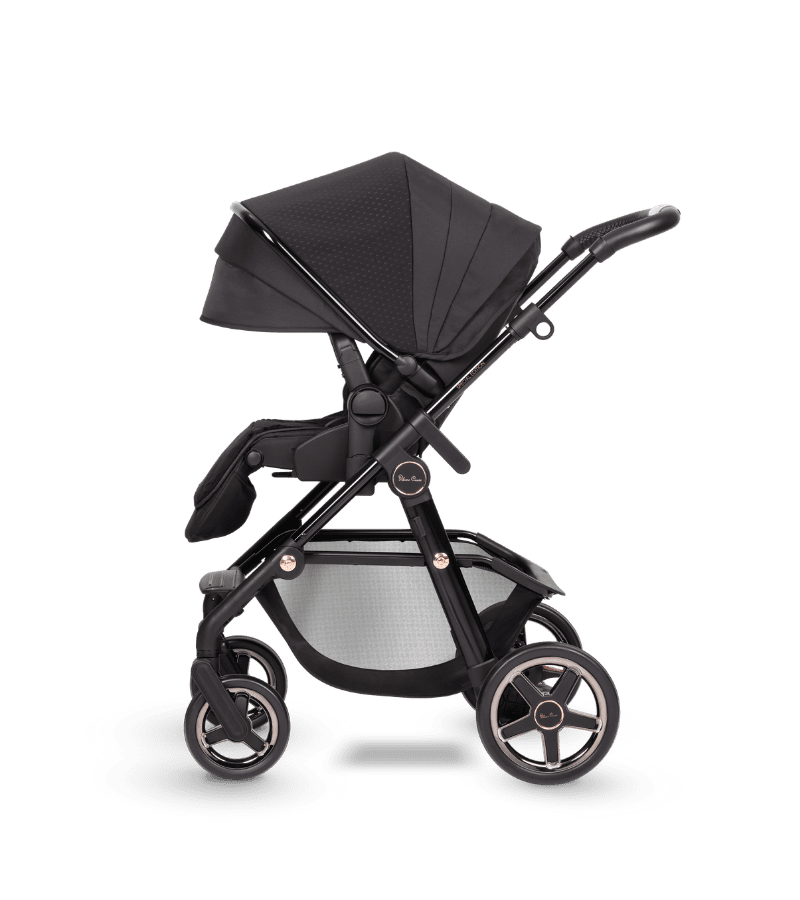 Add Adapters + Any of the Following Leading Car Seats:
Nuna®: Pipa™, Pipa™ Lite, Pipa™ Lite LX & Pipa™ RX
Cybex: Aton, Aton Q & Cloud Q
Maxi Cosi®: Mico 30, Mico Max & Coral XP
Clek: Liing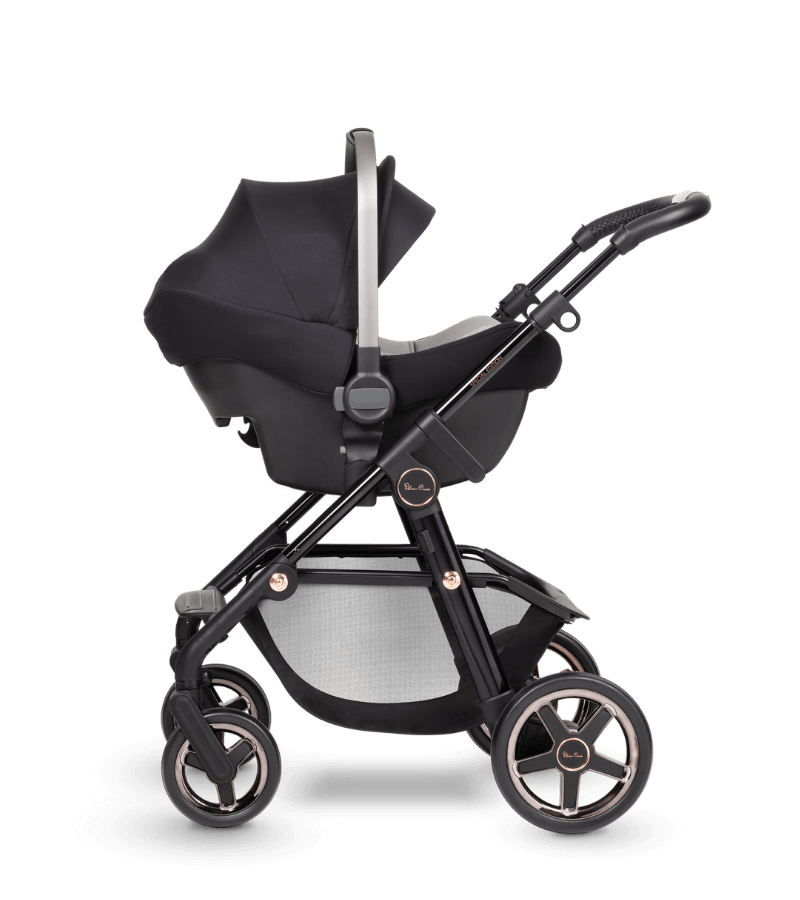 Instruction Manual
Specifications
PRODUCT USAGE
Birth – 55 Lbs

PRODUCT WEIGHTS
Chassis: 16 Lbs
Seat Unit: 10 Lbs

DIMENSIONS
Open Dimensions:
L 31.5" X W 24" X H 37-42"
Folded Dimensions:
L 34" X W 24" X H 13"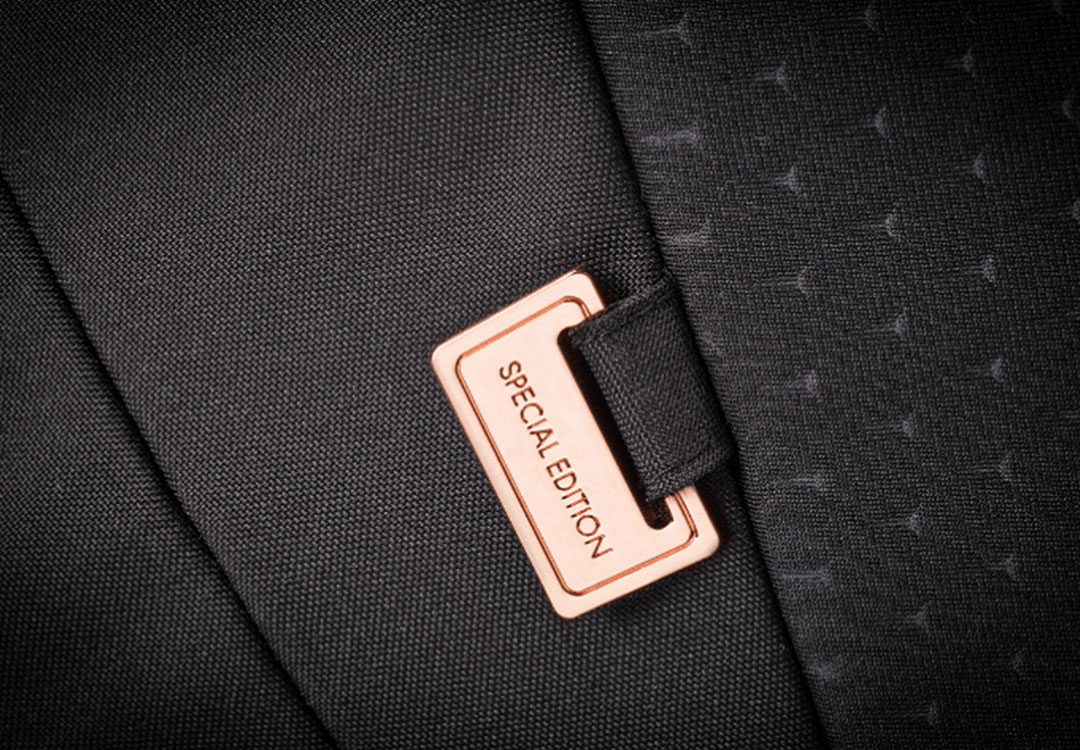 What's Included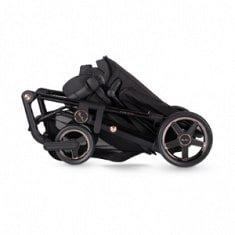 Chassis
Comet's chassis is made of the highest quality Magnesium Alloy for maximum strength. Additionally, it has four-wheel suspension & multi-terrain, puncture proof tires to provide the smoothest of rides.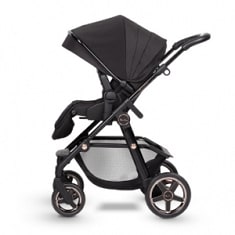 Seat Unit
The reversible seat unit can be used forward or parent facing. The backrest has three adjustable positions, including lie-flat and an adjustable calf support.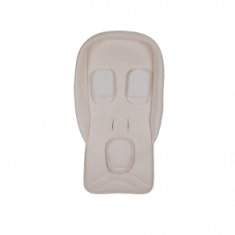 Newborn Babynest
The Babynest creates a cozy, bassinet-like cocoon for newborns. Made of the softest natural bamboo fabric, which has anti-bacterial properties & helps regulate temperature.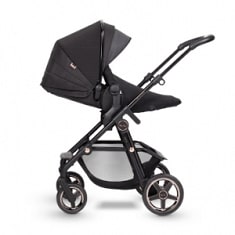 Newborn Apron
Integrated lightweight apron protects tiny riders.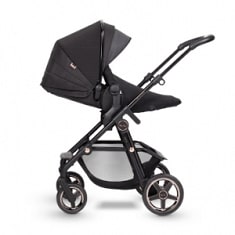 Winter Apron
Detachable full-size apron provides added warmth & a refined look.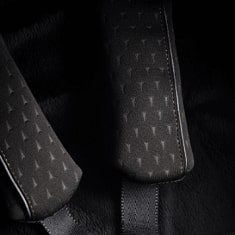 Harness System
Comet's state-of-the-art, self-adjusting harness keeps baby secure while switching from reclined to upright riding.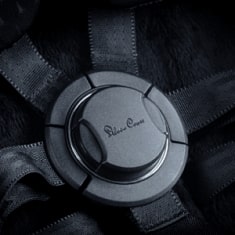 Genius Buckle
Comet's Genius buckle uses magnetic technology to keep baby safe and makes parents lives easier.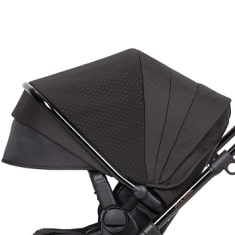 UPF 50+ Canopy
The Seat unit's canopy is UPF 50+, extends and features a pop-out sun visors for ultimate coverage and viewing window for parents.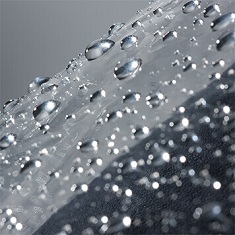 Rain Cover
The included rain cover fits snugly over the seat unit to protect your baby from the elements.
Gorgeous Stroller
Absolutely beautiful stroller. Purchased the bundle and was very pleased with the quality of all items received, customer service, and speed of shipping.
If I could I would give this stroller 4.5 stars: I would prefer that the wheels were rubber & foam filled vs. high quality plastic and anyone with an older child should be aware that the stroller seat itself is not very big. I am expecting my third child in September which is the primary reason I purchased this stroller, but I was hoping I would be able to use with my 4 year old until then who is only 44 pounds. He barely fits in this stroller and I can't use it with the canopy as he's too tall. He is a skinny child, so I have no idea how a child up to 55 pounds could fit in this stroller. Aside from those two points, I love this stroller and can't wait to use when my baby girl gets here!
Best bang for your buck
We love our new stroller! It shipped really fast and set up at 6 months pregnant was so easy. We were looking at several competitors prior to purchasing this stroller but we were sold on how many functional accessories came with our purchase unlike the other options we were considering. My favorite thing is the storage basket: it's huge and perfect for longer outings with our little one.
It was important for us to have a stroller that could be our everything stroller and grow with our first child, the wheels feel solid over various terrain and the stroller itself looks so sleek. It even fits in the trunk of our sedan which is impressive.
Great value!! The best stroller I ever had!!
Only logged in customers who have purchased this product may leave a review.